This is going to be short and sweet.
I continue to be amazed how people I respect and admire continuously fail to see the forest for the trees. This week's example is Congressman Jamie Raskin (D-MD) who was the lead manager for TFG's second impeachment and now serves on the House Select Committee investigating the January 6th assault on Congress and the U.S. Capitol.
During an interview with Nicole Wallace, following release of the Kevin McCarthy tapes, Raskin suggested it raised a new question for the committee. Exactly what happened during McCarthy's Mar-a-Lago visit that changed his perspective about the danger TFG presented for the future of the GOP, much less the nation?
Most of the talk has been about money. TFG is believed to have a political nest egg of approximately $150 million to spend in support of his toadies and a possible 2024 run for president. But that ignores two facts of life. So far, TFG has distributed less than one million of that to candidates he has endorsed. Most of it is being spent on legal fees, something not likely change any time soon, and events at (you guessed it) Mar-a-Lago. Second, most GOP candidates do not need his money. They are successful fundraisers, in their own right, and have multiple national PACs from which they can expect additional resources.
What does TFG have that no one else has? Millions of cult followers who would abandon the Republican Party on a moment's notice if asked to do so. What would that mean for McCarthy, McConnell and the rest of the GOP McLemmings? The answer can be found in this morning's poll for the GOP nomination in Georgia. Incumbent Governor Brian Kemp: 53 percent. Trump-endorsed challenger David Perdue: 27 percent.
As Adrian Monk (Tony Shalhoub) would say each episode when he cracked the case, "Here's what happened."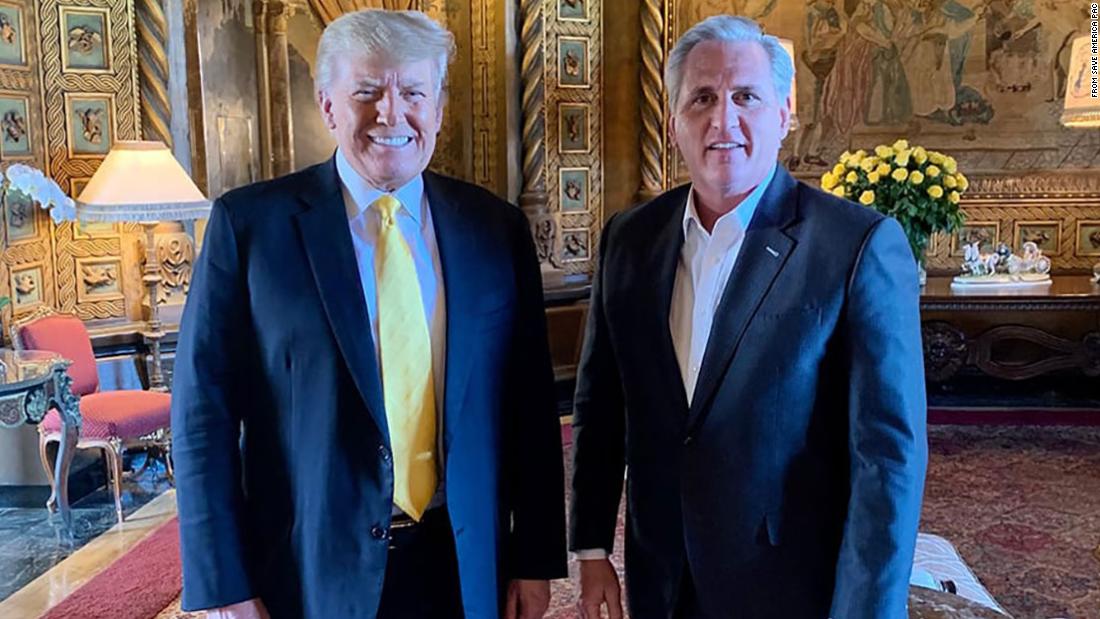 TFG to McCarthy: Son, cut that shit out or I'm going to start a third party.
McCarthy (bowing): Yes, Sir!
TFG: Bring in the photographer. Smile, son. Bye. (Aside: That was easy!)
Imagine a three-way general election between Kemp, Perdue and Democrat Stacey Abrams who only lost by 50,000 in 2018. Perdue syphons 27 percent of Kemp's two million 2018 votes. Abrams wins in a landslide. Raphael Warnock wins re-election to the Senate. And every competitive senate, house and gubernatorial contest in which the MAGA Party fields a candidate results in a Democratic victory.
Where is Tennessee Ernie Ford when you really need him? Or a Weird Al Yankovic parody of Ford's #1 single "Sixteen Tons" with McCarthy, et. al. singing the chorus.
You kiss his ring and what do you get?
A flaccid spine and your pants are all wet.
I know this is contrary
To the oath that I swore.
It's the price you pay when you join the Trump Corps.
For what it's worth.
Dr. ESP