If you are a Democrat who looked at the title of today's post and said, "Good, more arguments why Donald Trump and his cultist supporters in Congress have to be defeated next year," I hope you are sitting down.  Because in my counter-intuitive world, the Democrats have become the party of losers.
This morning's entry was triggered by yesterday's announcement that Georgia Trumpist Senator Johnny Isakson is resigning his seat in December for legitimate health reasons.  (I only use the word legitimate because we continue to see other Trumpists who will not seek re-election for dubious reasons when, in fact, they do not want to be on the same ticket and have to defend their glorious leader.) Within hours the Huffington Post reported Jon Ossoff was seriously considering a run next November for Isakson's vacated seat.  For those with short memories, Ossoff, ran and LOST to Trumpist Karen Handel in a 2017 special election in Georgia's 6th Congressional District.
This was considered a bellwether election which would signal whether Democrats had a chance to win back suburban voters needed to retake Congress in 2018.  The Democratic Congressional Campaign Committee (DCCC) spent in access of $6 million dollars to flip the seat once held by Newt Gingrich, current Senator Isakson and Tom Price, who triggered the special election when Trump tapped him for Secretary of Health and Human Services.  In a June 13, 2017 memo justifying its financial commitment to the race, the DCCC wrote:
What should have been an easy Republican hold has become the most high profile and expensive Congressional election in history, thanks to a strong candidate in Jon Ossoff and an unprecedented level of grassroots support for his top-notch campaign.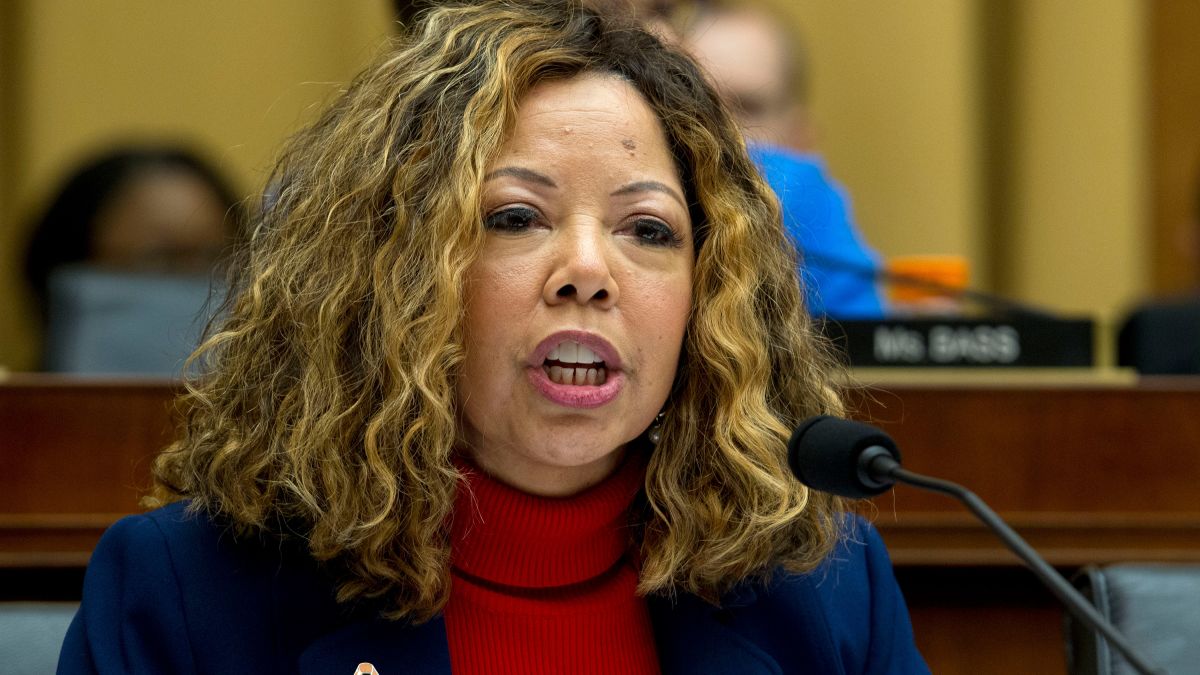 Well, his top-notch campaign fell short by 3.6 percentage points.  And the DCCC declared a "moral victory" in a district with a 30 point voter registration advantage for Republicans.  That would have been the end of the story except 17 months later  Democrat Lucy McBath (pictured here) defeated Republican incumbent Handel with 50.5 percent of the vote.
In 2020, Georgia will be in a unique position.  With the special election to replace Isakson, Georgia will have two Senate seats up for grabs.  And one of the announced Democratic challengers to Trumpist David Perdue is (drum roll) Sarah Riggs Amico who LOST the 2018 race for lieutenant governor by 3.2 percentage points.
I focused on Georgia because of its currency with Isakson's announcement.  But the Peach State is no exception.  Among the more famous Democratic losers who may think the only reason they lost was because they did not run for a high enough office is Beto O'Rourke.  Despite the buzz and outside money pouring into Texas, he still LOST to Ted Cruz by 2.6 percentage points.
In Kentucky, early primary polls suggest Amy McGrath will be the Democrat choice to unseat Moscow/Massacre Mitch.  McGrath's credentials are impressive, rising to the rank of lieutenant colonel in the U.S. Marine Corps.  However, McGrath's first attempt at electoral politics was a LOSS to incumbent Andy Barr in Kentucky's 6th Congressional District.  I hope she wins, but I would be more comfortable with a candidate who has proven he or she can flip a congressional district or governorship.
Yet, many Democrats are urging O'Rourke to forego his presidential bid and run against Texas Senator John Cornyn next November.  I have a better idea.  Pick WINNERS to challenge Trumpist incumbents.  In Texas, Colin Allred defeated Peter Sessions, then chairman of the powerful House Rules Committee, who represented the 32nd District for 22 years.  Or in Georgia, let's promote WINNER Lucy McBath who has already demonstrated she can turn a solid red district blue.  We do not have to depend on LOSERS. In North Carolina, the Democrats have a WINNER in State Senator Erica Smith.  Or in Maine, another WINNER Democratic House Speaker Sara Gideon is challenging Susan Collins.
If we had a living, breathing Democratic National Committee and Democratic Senate Campaign Committee, they would stop pushing LOSERS to run for Senate seats.  They would identify more Colin Allreds, Lucy McBaths, Erica Smiths and Sara Gideons.
Which brings me back to Georgia.  A role model for LOSERS is Stacey Abrams.  She is under tremendous pressure to announce for one of the two senate races next year.  Following Isakson's resignation announcement, her spokesman Seth Bringman released the following statement.
Our thoughts are with Senator Isakson and his family.  Leader Abrams' focus will not change: She will lead voter protection efforts in key states across the country, and make sure Democrats are successful in Georgia in 2020.  While she will not be a candidate herself, she is committed to helping Democratic candidates win both Senate races next year.
She has made fighting voter suppression her sole mission going into the 2020 election.  That is how a LOSER becomes a WINNER.  Not by running for another office.  But by asking oneself, "Do I need to accomplish more before running again?"  Pundits keep asking when will Trumpists put country before party or their own political ambitions.  Just in case they don't know what that looks like, show them a picture of Stacey Abrams.
For what it's worth.
Dr. ESP