Ernest Hemingway once said "Every true story ends in death." Well, this is a true story.
This quote is the voice-over at the beginning of the 1971 television movie Brian's Song, a story about the friendship between two members of the Chicago Bears football team, Brian Piccolo and Gayle Sayers.  Their bond was solidified when each faced a turning point in their lives.  On November 3, 1968, Sayers, a five-time All-Pro selection, tore ligaments in his right knee.  Piccolo, who was Sayers' back-up at running back, was instrumental in helping Sayers during his rehabilitation, knowing that post-recovery, he would again be relegated to the second string.  A year later Picollo was diagnosed with embryonal cell carcinoma.  Sayers was a constant source of strength for Piccolo and his family until his friend's death in June 1970.
My thoughts turned to Brian's Song following the death on Tuesday of Dominic Coletto, a new friend, whom I met only six months ago.  When we were first introduced, I learned he was undergoing chemotherapy.  One would certainly have forgiven him if he had turned inward and focused on himself and his family.  Instead, he devoted a considerable amount of time to helping me work through issues associated with my struggling business.  Some might say it was just a distraction to keep his mind from centering on his health situation.  But something else was clearly in play.
It was the unwelcomed call Wednesday morning from the individual who had brought Dominic and me together that triggered my recollection of Brian's Song.  Perhaps it was the depiction of Sayers receiving the George S. Halas Award for Most Courageous Player a month before Picollo's death.  Sayers was honored for his successful comeback when many predicted his football career was over.  Sayers told the audience:
You flatter me by giving me this award, but I tell you here and now I accept it for Brian Piccolo. Brian Piccolo is the man of courage who should receive the George S. Halas Award. I'll accept it tonight but I'll present it to Brian tomorrow. I love Brian Piccolo. And I'd like all of you to love him, too.
However, as I Googled the text of Sayers acceptance speech, one of the links took me to the IMDB page of quotes from the 1971 film.  And before I reached the one I came for, I was drawn to another.  The voice-over at the end of the film when George Halas (portrayed by Jack Warden) reminds us we are defined by our lives, not by the timing or circumstances of our deaths.
Brian Piccolo died of cancer at the age of 26. He left a wife and three daughters. He also left a great many loving friends who miss and think of him often. But when they think of him, it's not how he died that they remember – but how he lived. How he did live!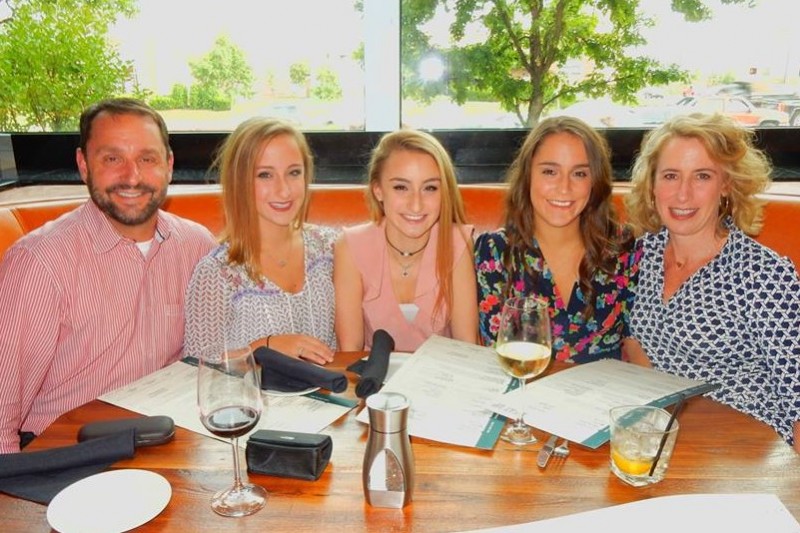 Except for the fact Dominic was 55 years old, Halas' words are equally true of our friend.  He too leaves a wife and three daughters as well as many friends who already miss him.  And we will remember how he lived.  How he did live!
For what it's worth.
Dr. ESP